What To Wear To The Eras Tour
What to Wear to the Eras Tour
With her concert in March, Taylor Swift has been in the minds of the Phoenix valley since her tickets went on sale in November. The cutthroat battle to even get ahold of the tickets, averaging 215 dollars, was a deterrent for some– the swifties don't play. But for those who managed to buy their tickets, a new challenge approaches, and you'll find yourself asking the age-old question that haunts many:
"What. Do. I. Wear."
Thankfully, plenty of inspiration circulates throughout social media platforms, such as Instagram or Tik Tok, and most outfits stick to the theme of Taylor's very own album eras, hence the literal name of the tour, "The Eras Tour." So it's safe to assume that the dress code of the function will be slightly nostalgic and very creative.
Taylor Swift (the album), Fearless, Speak Now, Red, 1989, Reputation, Lover, Folklore, Evermore, and Midnights are all individually unique in their styles, both musically and aesthetically, so piecing together an outfit that is catered to your personal style will be a fun and easy experience… are you ready for it?
TAYLOR SWIFT (2006)
Taylor Swift's self-titled debut was her claim to fame. Influenced heavily by Nashville culture, a little bit of country twang is apparent in her first album, and it can make its appearance in your outfit as well. At 16, she sings of young love and hopeful teenage dreams, so lean in on that "Girl-Next-Door," sweet and southern vibe for your perfectly curated outfit based on Miss. Swift's debut album. Try a white and frilly mini dress paired with some brown cowboy boots. Rock an eyelet fabric blouse with some blue wrangler jeans. To top it off, sip on a sweet tea and strum the strings of your acoustic guitar.
Fearless (2008, 2021)
With her sophomore album, Swift became the youngest winner of the coveted Album of the Year award at the Grammys. The album itself was her last full country album. Two years ago, Swift rerecorded the album as part of her journey to owning her masters catalog. If you decide to go with the original fearless, white, yellow, and early 2000s style would be the way to go. For the rerecorded version, gold and off-white with a flowy and ethereal vibe are more suitable. Stick to a natural look, with makeup and hair that accentuates and compliments your natural features, and drops of gold decals sprinkled throughout the outfit.
Speak Now (2010)
With the rerecorded version of Speak Now (allegedly) around the corner, it's time to think back on the original version. The album is by far her most heartbreaking following the relationship she had with John Mayer. Fresh out of her teens, she has ballads like "Dear John" and "Last Kiss," angsty songs like "Better Than Revenge" and "Mean," and bittersweet tracks like "The Story of Us," Swift delivers one of her most vulnerable and honest albums to date. The cover features her spinning in a purple dress, blending her real pose with a painting, while the deluxe version of the album features a red dress. If Speak Now is the era you'd like to recreate, your color palette is limited to purples, golds, light grays, and whites. Taylor herself repped mostly purple dresses whilst on tour for the album. For her world tour, Swift rocked a vintage-looking halter dress that gave serious 50's vibes, contributing more to her "Girl Next Door" look that she wouldn't ditch until her later years. Try looking for vintage silhouettes, like a haltered dress or sweetheart neckline, in deep shades of purple, and pair them with gold accessories.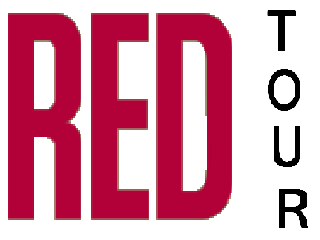 Red (2012, 2021)
Her 4th studio album and her 2nd rerecording, Red is one of the favorites among the fan base. The album, very similar to its predecessor, allows the audience a peak into Swift's most vulnerable moments. Hailing from the album comes one of her most iconic ballads "All Too Well" which details the tragedy she felt when reeling from her relationship with Jake Gyllenhaal. The album has a very dark autumn-winter feel with lyrics like "autumn leaves falling down like pieces into place." Despite many heart-wrenching pieces, she also has tracks that detail her self-discovery like "22" and "Begin Again." Obviously, you'll be wearing red. 2012 was a year of niche and eclectic fashion trends that made up the "Hipster" aesthetic. Unique sunglasses, vintage shorts, high-waisted skinny jeans, fitted blazers, hipster hats, scruffy hair, and if you're comfortable, a bold red lip. Every piece of this outfit must be directly from 2012. Costume jewelry might complete the look, but you must go in looking like you are about to post everything you see on Tumblr to truly emulate the vibe of Red.
1989 (2014)
After Red's blend of pop and country music, Swift cemented herself as a member of the pop community with her 5th album 1989. One of the biggest pop eras to ever be seen in the music industry, 1989 brings hits like "Blank Space," "Style," and "Wildest Dreams," to Swift's catalog. The album broke tons of records and even brought Swift her second album of the year award at the Grammys. The album has a light blue and beige color palette with a vintage-esque vibe. Taylor Swift's 1989 draws inspiration from a dreamy and vintage version of the trends at the time. Collared shirts under sweaters, skater skirts, and cropped tops were all the rage, and this is seen very clearly in Taylor's style at the time. When she says "and I got that red lip classic thing that you like," it just goes to show that vintage is still her vibe.
Reputation (2017)
By far her darkest album, Reputation served as Swift's comeback from a huge downfall regarding the Kanye West and Kim Kardashian feud. The album opened with plenty of tracks dragging the music industry and how the media portrays her. We then see an unexpected twist with tracks like "Gorgeous," "Call It What You Want," and "New Year'sDay," which show the deeper side of Swift's identity, dealing with her feelings about falling in love in the public eye. Snakes, diamonds, newspapers, and all things black and white would best suit this album. Opt for a more scandalous outfit with grunge aspects to it. Studs, leather, eyeliner, and an attitude is the way to go.
Lover (2019)
Following another tragedy – Swift's previous 6 albums being sold from under her when switching labels – Lover became the first album that she owned. The album was very reminiscent of the 1989 era with a bubbly pop sound and most songs dealing with love and heartache. Unlike 1989, Lover has a much brighter color palette. Pinks, blues, whites, and purples represent this album best. Sport a statement piece- bonus points if it's got fringe or sequins on it. Pastels are a great option as well, and try to be as sweet as possible.
folklore (2020)
Mid-pandemic, Swift shocked her fans by surprise dropping folklore, her 8th studio album. She released the album with 8 alternative covers and even dropped a live recording of the album on Disney+. The album earned her a third album of the year award and made her the female performer with the most album of the year wins. The album was very much woodsy with grey and white colors, but occasionally you could fit a forest green into the mix.
"
Cottagecore is the aesthetic most heavily associated with the year 2020, so it makes sense that the Folklore album is the Swiftie anthem of that year. Dress in flowy skirts and earthy tones. Wear your hair in milkmaid braids and intertwine flowers into them."
— Leah Melessa
evermore (2020)
Only 5 months after dropping Folklore, Swift once again surprise dropped Evermore in December 2020. She explained she just could not stop writing and thus Evermore was born. Inarguably the less cohesive of the 2 sister albums, Evermore delivered a similar sound and continued the storytelling narrative she kicked off with Folklore. Contrary to Folklore, however, Evermore's color palette is much more of a dark brown, burn orange, green, and gold type of album. Rep the infamous burnt orange flannel and french braid that Miss Swift herself wore on the album cover. Play around with different fabrics, such as corduroy or wool, that portray that down-to-earth vibe shown in the music of Evermore.
Midnights (2022)
After winning big at the 2022 MTV Awards, Swift decided that in her speech she would announce her 10th studio album Midnights. The album was described to be "a collection of music written in the middle of the night, a journey through terrors and sweet dreams." The album chronicled multiple points in her life where songwriting had helped her move on. Some songs were intensely personal like "You're On Your Own, Kid" and "Anti-Hero," while others were more sweet and entrancing like "Labyrinth" and "Sweet Nothing." The album has shifted colors as the era continued, starting off with a dark blue, white, and black palette, changing to a dark orange and pink 70's vibe in the "Anti-Hero" music video, becoming a rainbow wonderland in the "Bejeweled" music video, and ending with the purple and white bliss of "Lavender Haze." Draw inspiration from a blend between 70's silhouettes and the eclecticism and colors of the y2k. Bell bottoms, crop tops, creative makeup looks, and lots of bedazzled pieces.
Regardless of what album you choose to recreate, be sure to stay true to your Swiftie self, wear pieces that you feel comfortable in, and above all, have fun!