Big Problems for The Little Mermaid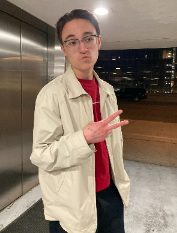 More stories from Logan Davidson
This year, the Disney company held its D23 Expo from September 9-11, an event dedicated to announcing and showcasing new material that Disney has planned for the future. Disney's live-action remake of The Little Mermaid was undoubtedly the most anticipated announcement of the night and made quite the splash in the public eye. Back when the film was first confirmed in 2016, it was announced that Halle Bailey (of R&B duo Chloe x Halle) would play the titular character. This was met with some backlash considering Bailey is Black and Ariel from the original Disney version is white.
Disney has been no stranger to receiving hate for their more diverse cartoons as of late. With the new Lightyear movie featuring an openly gay character and Disneyland Park closing down Splash Mountain due to its racist origins, many people have come at Disney for trying to push liberal views to the newer generations. As for The Little Mermaid, many people have openly attacked Bailey and the movie purely out of prejudice for casting a Black lead. When the teaser trailer dropped on the 9th, it garnered over 104 million views. Most people have been supportive of the casting choice and even more people are using this as an opportunity to push back against people spreading racist comments. Celebrities like Halle Berry, Jodi Benson (the voice of the original Ariel), and Zendaya have shared their support for the young actress. Recently on TikTok, there has been a new trend of people posting their reactions to the trailer, more specifically, Black children seeing the reveal of Ariel. The videos have made their way across all platforms of social media and Halle Bailey herself even expressed her gratitude for the outpour of support.
This casting decision was a huge move for such a big company like Disney. It is plain to see they were fully prepared for the backlash, but have stood their ground in this decision. Many people have called them out for trying to appear "woke" by casting a Black actress, however, Disney has explained that they have taken to a blind casting method regarding their live-action remakes. This means casting for The Little Mermaid was cast based on who could pull off Ariel the best, regardless of race or anything else. This is also present in other cast members in the movie. King Triton, Ariel's father, is played by Javier Bardem, a Spanish actor, while Simone Ashley, cast as one of Ariel's sisters, is Indian Tamil. As for voices, Scuttle the Seagull is voiced by the Chinese-Korean actress Awkwafina. Overall, Disney has been pretty diverse in their casting regarding this movie, reinforcing their blind casting idea. People have even pointed out that it is entirely possible for a mermaid to be Black, and that nowhere in the original story, written by Hans Christian Anderson, is Ariel explicitly stated as white. 
Regardless of Ariel's skin color, the morals and ideals of the story still stand. Compared to other films such as Mulan and The Princess & the Frog, where their race/ethnicity plays a key role in who they are as a character, The Little Mermaid is simply a story of love that can be enjoyed and shared by members of any and all races. Moving forward, Disney will keep casting roles as diversely as they want, like casting Rachel Zegler, a Colombian actress, in the upcoming Snow White remake. Of course, opinions lie with the audience, but holding prejudice against a children's movie based on the color of the main character's skin is simply idiotic. The Little Mermaid will be released in theaters in May of 2023, so definitely go watch it and support Halle Bailey as the new Ariel!
View Comments (1)