Senior Quarterback Offers Advice to Kyler Murray
If you have been watching the NFL, a few things have become apparent regarding the Arizona Cardinals. They are NOT the team they should be, and while many people, including media, professional athletes, and our own Viper Quarterback,  have differing opinions or new coaching recommendations to put toward fixing the team, most are simply fans hoping for something to start going their way. The Viper Times reached out to the Viper's Senior Quarterback, Erick Santiago here's what he suggested the Cardinals can realistically do to fix their hopes for the season.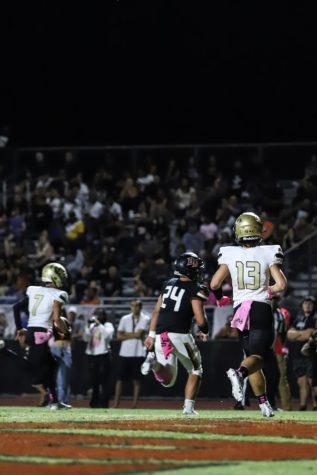 It's easy to point fingers at the Cardinal's failures this year but there is a visible disconnect between head coach Kliff Kingsbury and his star quarterback. Kingsbury's playcalling has raised quite a few questions from fans along with Murray's visible frustrations. The Cardinals have gone for the most 4th downs this year (14) with one of the lower success percentages (54%). Kliff has openly admitted that he's happy to step away from play calling and leave it to the other coaches. The question remains if that move will be a fix.
Kyler Murray can take some responsibility for the Cardinal's failures. Earlier this year, Kyler stated he wasn't a fan of watching films to break down potential threats from the opposing Defense. Murray scoffed at the notion that he might be so gifted that he has no need for film study. It's obvious that Kyler Murray definitely is having an off-year. Currently, he is ranked 12th in throwing yards, 17th in touchdowns, and 20th in QB rating.  While during 2021-22 he experienced career-bests in passer rating (100.6), interceptions (10), completion percentage (69.2), and touchdown rate (5%). He was projected to have been a top quarterback this year, but clearly, that doesn't seem to be the case.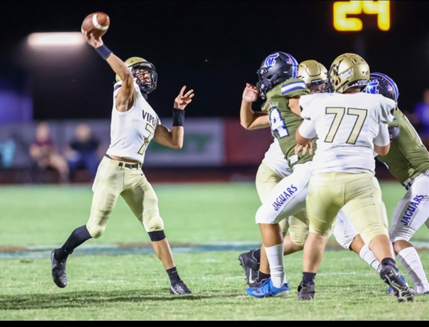 Verrado High School QB, Erick Santiago, currently ranks 7th among Division 5A passers with over 1500 yards in passing and 114 receptions.  The Viper Times asked his thoughts on what the Cardinals and Kyler Murray need to do to improve. Erick thinks that the Cardinals need to run more motion plays and try to switch up the formation more. He thinks the motion plays will create more of an NFL-style offense by spreading out the player's options and by creating more passing opportunities, it will help Kyler Murray as well.
Erick believes that Kyler Murray could help the team by working on his attitude toward the game and toward his team which builds team chemistry and positive attitudes toward one another. Erick believes to improve as a leader, Kyler does need to watch films more, so he understands Defenses better. Giving the offense a greater amount of confidence and creating opportunities for better plays and more trust in the team are key factors for the Cards right now, Erick confirmed.
Leave a Comment