Making Your Own Statement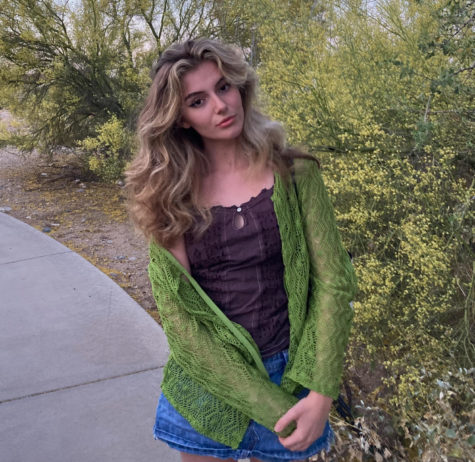 More stories from Leah Melessa
This season's fall trends have finally made their way to our closets, and among the oversized sweaters, ribbons, and Ugg boots (yes, Uggs), lies the statement necklace. 
Variations of statement necklaces have circulated around throughout the decade. The 2010s consisted of big, plastic jewels and owl pendants. Most of the statement necklaces that have been popular before have had extremely maximalist qualities. The ones we're seeing now are simple in nature, with the main focus of the necklace being the pendant itself. No longer are we wearing chains embedded with rhinestones and diamonds, for on Tik Tok, many utilize ribbons or a simple black cord, thus showcasing a "new era" for necklaces. 
These statement necklaces draw inspiration from '90s fashion and streetwear. The necklaces pair best with simple and refined silhouettes and colors, such as square necklines and low-rise skirts or pants in black, maroon, and dark brown. 
Statement necklaces elevate any outfit, adding personality and unique features to an otherwise simple outfit. And because the term "statement necklace" is so broad, statement necklaces are very easily customizable. Whether you're drawn to shiny, flashy, and maximalist pieces, or more minimalist pieces, or maybe you lie somewhere in the middle, the statement necklace is around every corner. Larger sites like Amazon, or even small businesses off Etsy offer an option for all. 
Leave a Comment