School Project Promotes Feminine Product Dispenser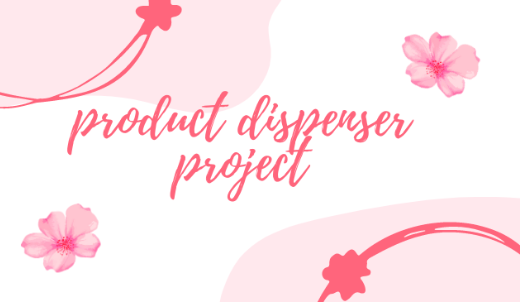 If you were asked whether feminine products were important or not, would you say yes?
Girls experience changes in their bodies in their teen years and it stays with them throughout their whole lives.
Although it's a difficult process, girls still have to go through their day, and sometimes get their period while they're not home. Girls never know for sure when it's coming it can happen in the morning, at night, or even at school. This isn't something girls can control or stop.
Mrs. Savage and Mrs. Meier, English ll teachers, assigned a project to their students. The goal was to allow students to make a change at Verrado wherever they wanted to or just fix a problem they saw. Later, students would present their ideas to the administration.
Mrs. Savage said,  "This is our first time doing this project so I was excited to see what everyone came up with."
That allowed this journalist and her project partner to come up with the idea of putting feminine dispensers in the girl's bathrooms at Verrado High School for the next school year.
Girls spend 89% of their time at school, and most of the time girls' cycles can be so random and can come at the most inopportune time and you never know when it will happen. Approximately, 86% of girls start their period in public and this journalist and Autumn Badillo want to help those girls who need help when it's needed.
Feminine dispensers would help prevent accidents and allow girls to feel comfortable about their cycle.
When talking to Autumn, she "was confident and thrilled due to the fact that Miss. Mariana, Mrs. Susey, Ms. Tara, Mrs. Julie, and Ms. Amayah loved their proposal and thought it was a great idea."
Autumn continued, "I was nervous but I knew it was a great idea and it would be helping out a lot of girls to save them from embarrassment."
Although it was a great idea, they had their struggles and concerns about the dispensers. Would the dispensers get destroyed?
If so,  would it all be all ruined and a big fail?
"We were talking with staff and they had their concerns that they might get destroyed and we knew that they had a very good point, but at least they're there for the girls who do need them and do appreciate them because it's better to know girls have access to them than not having anything there at all. It's just up to the students now to treat the dispensary right."
Students are now just waiting for the administration to respond to their proposal and are hoping that administrators get their point of view and understand the struggles that girls are going through. Many other girls, not just at Verrado, but everywhere would likely recommend for them to allow the dispensers to be put in the girl's restroom for next school year.
Leave a Comment