You Are Not Alone!
An Interview with a Mental Health Advocate and Podcaster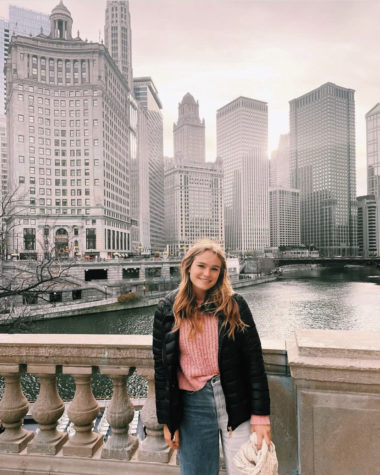 More stories from Gabby Comer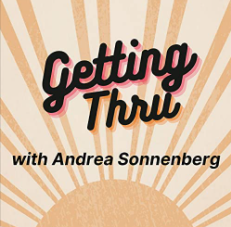 I had the pleasure of interviewing Andrea Sonnenberg, a mental health advocate. She has a podcast called Getting Through. It tells mental health success stories. Her main goal of the podcast is to let everyone, especially teens and young adults, know that they are not alone. 
She was inspired to make this podcast after her son died from mental health medication abuse. I asked her if she had any advice for anyone grieving a loss and she said, "one, reach out and find someone who is going through something similar… two, find a cause or take action on a project to honor your loved one … three, create rituals to remember them." Her ritual to honor her son is to sing, and that makes her feel connected to her son. 
Her podcast is an uplifting experience. Hearing other people's mental health journeys helped me realize that others feel similar things that I do, but also just how lucky I am to have the people surrounding me, and to be able to have the resources that I do. I was able to receive and use several tactics that were talked about in her podcast. For example, one person talked about distracting your senses when you are in a high-stress situation. I used this during a recent school trip when I was forced to talk to a bunch of new people. She said one of her main goals for her podcast was to "create role models and create pathways for people to follow." I can tell you, her podcast does just that. Getting Thru is free on all the platforms you can get podcasts. The podcast can be helpful for all ages. Even my mom listened to it and found it helpful. 
Next, I asked her about how to start a podcast. She said the first thing is to find a topic. She said to "dig deep and find something you are interested in" Once you find a topic ask your peers if they find that topic interesting. "If you don't have an interest then you shouldn't waste your time." She then said to do lots of research in the area of your topic. "Make sure you're doing something different and interesting." Next, she said to bring in help. She gave the example of finding friends to help with the music or other technical things in podcasts. After that, according to her, you are ready to begin. 
Interviewing Andrea was a wonderful experience. Her message is so important. Her podcast is so insightful and uplifting. I hope that those of you reading this will go and listen to her podcast. The episodes are only about 30 minutes long, so you can turn it on while you are doing homework, or when you are ready to wind down. The link to the podcast is below if you would like to go give it a listen. With that, I will leave you the same way she left me, if struggling with mental health, "you are not alone, there are ways to get help, and it will get better."
Link to podcast: https://www.audible.com/pd/Podcast/B08JJMDXJS 
View Comments (1)