Letting Go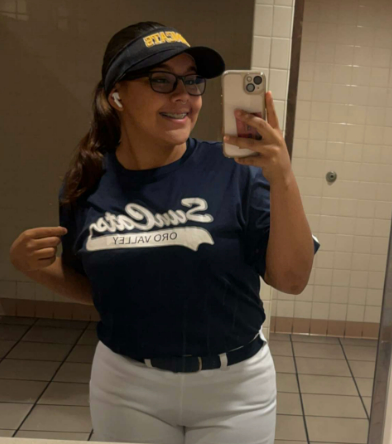 More stories from Jocelyn Lopez
Everyone knows that letting go of something that you have done for half of your life is going to be hard. As a softball player, it makes you think to yourself "Did I do the right thing" or "Am I going to keep my friends". The more you play, the more you think of it as a job and not a future. This makes you think about letting go of everything that you have done in your life of sports
As a softball player, there comes a time when you let everything go. You make the big decision of moving on with your life and it will hurt. The day you make the decision, you might try to regret everything. You think your coach will hate you, your friends will stop talking to you, and if you want to go back after a break. These things will hurt the most. With this being one of the things that have been in your life, you feel the need to cry more than anything. Yes, crying is a thing in baseball and softball. You may feel like you shouldn't show your emotions, but it's good too.
School sports make things more difficult. Especially as a senior, you're letting go of all the long years on JV and Varsity. You let go of all the friendships you have gained in the past years and some may not understand how it may feel. Some may resent you and some may take your side on your decision. It is your decision and nobody can change that. You choose what is best for you. Yes, people will be upset with you, but if they are your true friends, they would support you.
You may be sad, but sometimes we need to let go. It is hard and it is difficult. Do what makes you feel whole. Don't be sad that best friends turn into different people, that's fine. Make your path fit you! Make yourself happy and don't worry about what others will think.
Leave a Comment