Want to Eat Candy for a Living?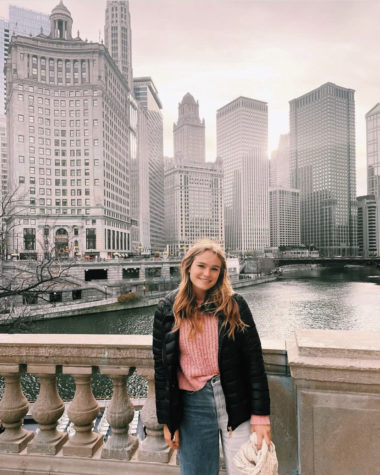 More stories from Gabby Comer
High school students are pressured to figure out their future careers and find a job. Most people focus on common jobs like teacher, lawyer, or marketing assistant, but many jobs don't offer autonomy and flexibility in hours or location of the job. As Gen Z, we are looking for jobs that work around our schedule and allow us to fill our time with stuff we want to do. Many unconventional jobs, such as the Chief Candy Officer, can offer the versatility many Gen Z are seeking. Candy Funhouse, an online store selling confectionary treats, is advertising for a new job, Chief Candy Officer. They are responsible for trying and reviewing all the Candy Funhouse products. The person who gets the job will get to sit in their house and try candy all day.  
Chief Candy Officer was posted on LinkedIn in July and pays 78,000 a year. All applicants need to submit their resumes by August 31st. This is the first job of its kind, so no one has ever done it before. According to the Candy Funhouse's website, the Chief Candy Officer will also make appearances on their social media account.  The Candy Funhouse sells every kind of candy out there. Opening their website is like walking into a giant candy store except it is all online. It is very overwhelming and exciting all at the same time. They are known for their Candy Funboxes. They have themed gift boxes that someone can get for a birthday or any other event. One thing that I thought was cool was their vintage-themed candies. These candies are all the ones we know and love with their old packaging. This is so people of all ages can feel the childhood excitement and nostalgia of eating candy. 
The Chief Candy Officer would be in charge of trying all of those candies and deciding whether the Funhouse sells them. Personally, it seems like quite a daunting task to have to try all those candies. The Candy Officer will be in charge of trying 36 pounds of candy monthly. To put this in perspective, that is about 117 products a day. Most people I asked thought that was way too much candy to have in one sitting, but my brother thought it would be "like heaven" to have 100 pieces of candy every day. For those concerned about their teeth on the Candy Funhouse's website, it says the Chief Candy Officer will be offered "extensive dental coverage." The only qualifications for an applicant are they must be at least five years old, live in North America, and be willing to try any candy put in front of them. The job can be done remotely or in their offices in Canada or New Jersey. This means that this job could be done by a high school student as it doesn't require any previous education or professional experience. My little brother would even qualify! Although the job has not started yet, it is a great opportunity for anyone who never wants to grow up.
View Comments (5)