Fashion Advice For Spirit Week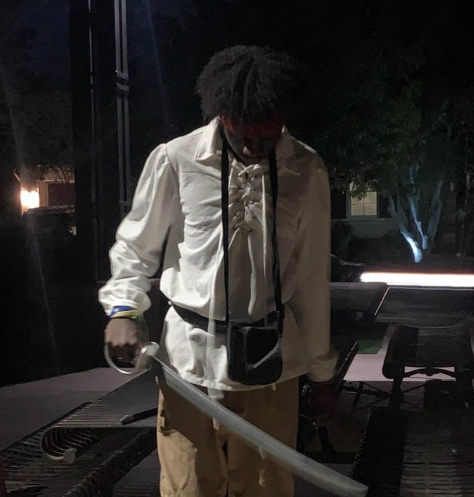 Have you ever wondered what it felt like to be a fashion icon? To wear trendy clothes and have all eyes on you? Stand out at this upcoming Spirit week! It's back and stronger than ever. Spirit week is the time to dress uniquely, and stylishly, and bring fun to Verrado. Here's the upcoming Spirit Week and a few ideas to try out. 
Maui Monday
Time to wear your best tropical, vacation islander fit. For Maui Monday, you could wear any Beach or Tropical Hawaiian shirt. You can wear a tank top or a tropical shirt that could have any Sea coral colors, Tye Dye designs, or even leaves and flowers.  For accessories, you could try Seashell necklaces, sea animal jewelry, or flower necklaces called Lei's which are very popular in Hawaii, Polynesia, and the Philippines. For shorts, you could try jean shorts, plaid Shorts, and even swim shorts (with a shirt). Different types of shoes to wear could be low-top Converse, slip-on Vans, sandals, Birkins, and more.  
Shiver Me Timbers Tuesday
Time to set sea with the other pirates. Shiver Me Timbers Tuesday is the day to dress up as a pirate from the Caribbean! To dress up as a pirate, there are many costumes at Party City, Target, Walmart, Spirit Halloween, and more. If you're looking for things at home, for shirts, you could try a button-up long sleeve shirt or any shirt with stripes. For pants, you could try normal black pants or a skirt with a belt. For shoes, you could wear boots, sandals, or everyday shoes. For accessories, you could have a hook hand, a red bandanna, black eye makeup with markings, a pirate hat, an eye patch, a fake beard, or a necklace with a skull or a compass. Anything to fit in with Jack Sparrow's crew, go for it. 
Walk The Plank Wednesday
Get suited up and prepared to walk the plank. Walk the Plank Wednesday is where you get to show off your best ocean and pool accessories! Wear fun kiddie floaties, goggles, flippers, and other pool items. If you have a younger sibling, you could try wearing arm floaties and swim goggles to school. Wear your scuba gear and other fun pool items. Find the best things to wear when swimming and bring them along. 
Right Hand Man Thursday
Show off your animal companion day! You get to bring your own stuffed animal to school. Bring in ones from your childhood, or ones that mean a lot to you. Show off your coolest companion from home. Try dressing it up too and making it fun. Get creative with it!
Gold Out Friday
To end the fun week by showing Verrado spirit, dress in all Gold on Gold Out Friday. Wear your best Gold makeup and markings on your face. For shirts, you could try wearing any Verrado clothing you may have, or you could wear any gold and black shirt. You can spice it up by wearing your nice gold necklaces, bracelets, or rings. Match it with some nice black pants or shorts and nice shoes to complete the look. Throw on the best Gold you have and complete the last day of Spirit Week nicely.