Come Play Dungeons And Dragons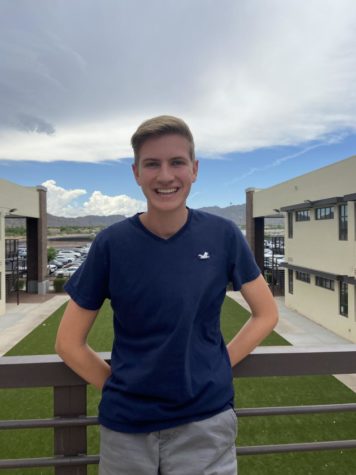 More stories from Kevin Reinhardt
The Tabletop club is perfect for anyone looking to just relax and play games. This club is centered around a game called Dungeons and Dragons, a fantasy roleplaying adventure that can take however long the player wants it to. The players can embark on a new world created by the dungeon master, also known as the DM. In this game, the rules are simple enough for beginners to jump in, but they can make the game within the rules to be as complicated as people want.
On August 30, the Table Top club had its first meeting, and they spent their time going over the basic rules and the TableTop constitution, and they also created their characters for the game. Mr. Summers is the sponsor of this club, and he says that this club is very diverse, ranging in all grades and genders. He describes it as a "chill" environment, perfect for everyone. Mr. Summer said that he created the club because he had a passion for board games, and as an adult, he wasn't playing board games as much as he wanted to, and he wanted to start a club for something he enjoyed and that other people can enjoy.
Mr. Summers shares that if the club wanted to, they could fundraise and go to a convention outside of school. He wishes that all these activities will help bring all the students together and build a community in the school. This club can also help people with their problem-solving skills and will help everyone get along as they play Dungeons and Dragons. If anyone wants to play, these meetings last from 3:15 to 6:00 pm every Tuesday in room C2. 
Leave a Comment