Verrado Cross Country Races To Success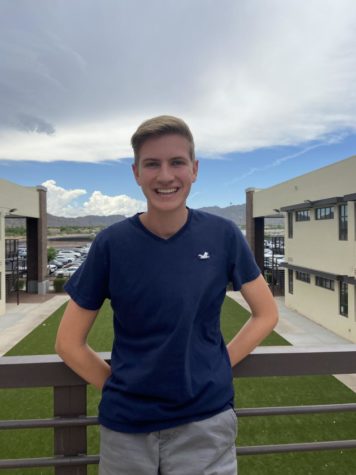 More stories from Kevin Reinhardt
Last Tuesday, October 18, runners in the Agua Fria District went to Desert Edge for the annual cross-country meet.  All throughout the cross-country season, athletes have worked hard every day for each one of their meets. This race was a competition against all the different schools in our district, making it a highly rivaled event.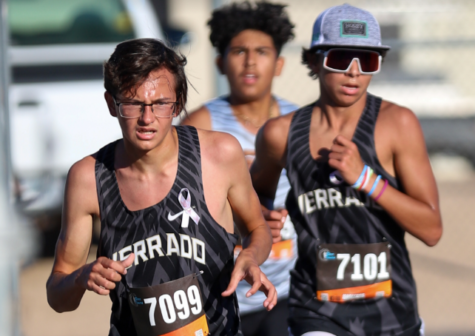 The students got to Desert Edge early and prepared to get into a positive mindset to have a good race. The boys were up to run first, they warmed up and stretched to get ready.  They began their race at 4:00. The boys had a rocky start in the first 400 meters, they took a wrong turn because of an open gate that led them astray. They were eventually guided to the right path and continued their run. Once the boy's race was over the Verrado Cross Country team had three runners finish in the top twelve. Robert Rivera, Jimmy Gaytan, and Connor Kane were all awarded medals for their times. Robert shared his experience and the struggles of keeping up with the front of the pack. "I started the race fast and tried to stay with the pack… I passed one person in the second half and finished in 5th place."
While the boys ran, the girls proceeded to warm up and prepare for the run which started at 4:45. The girl's team had two people finish in the top twelve, Maryn Wolff and Kaarina Gallegos, and received medals. Maryn shared her experience by saying "The race itself was definitely hard and I had to be mentally strong to get through it… It was still fun though because I got to cheer on my teammates as they ran and I ended up getting 6th place." Overall, both the boys' and girls' teams place 3rd in the district and 1st within our division. All these athletes are excited and ready for all the meets and hope to have a great rest of the season. 
Leave a Comment