Is Speak Now Next?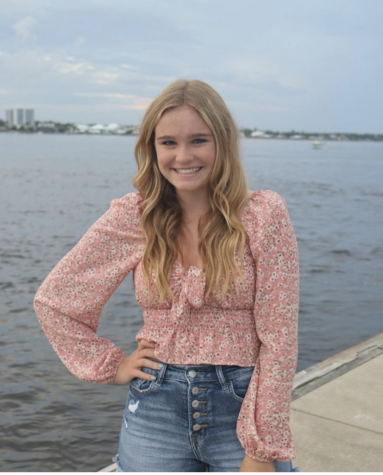 More stories from Gabby Comer
On October 21st Taylor Swift released her 10th studio album(minus rerecords) titled Midnights. With this album comes a new set of easter eggs, most of which point to a Speak Now rerecord. Taylor Swift has become known for dropping clues or easter eggs, up to three years in advance, in her music and her posts to hint at what is coming next. What originally started as a cool message in her song lyrics has evolved into a full-fledged Clue game between Taylor and her fans.

So far she has released two music videos from Midnights: Bejewelled, and Antihero. Almost all the easter eggs in both point to Speak Now being her next rerecord. The masters of her first 6 albums were sold, without her permission, so she is rerecording them so that she can own all of her music. In the Bejeweled music video, she is spotted in an elevator pushing the purple number 3. Each of the buttons on the elevator corresponds to her albums.

"

Floor one is green for Debut. Floor 2 is gold for Fearless. Floor 3 is purple for Speak Now. Floor 4 is red for Red, and so on. There are 13 floors, one for each of her studio albums including the rerecords of Fearless and Red, plus one more for her next rerecord."

The 13 floor is purple just like floor 2 corresponding to Speak Now. This easter egg is pointing to Speak Now, Taylor Swift's favorite number is 13 and she often uses this number in clues to fans. In the Antihero music video, she is a scene playing her Koi Fish Guitar, which she used during the Speak Now era.

The next clue pointing to Speak Now is within the album itself. Taylor Swift released a 3 am version of Midnights 3 hours after the release of the original album. This version had seven bonus songs evening out the tracklist to 20 songs. One of the songs on this bonus track, titled Would've, Could've, Should've, is about her relationship with John Mayor. It is very reminiscent of Speak Now, as several songs on Speak Now are about John Mayor. Could this be another clue to her fans that a Speak Now rerecord is coming? Only time will tell, but one thing is for sure Taylor Swift will continue to keep the Swifties well-fed with new music.
Leave a Comment