Verrado Student's Business Lets The Dogs Out
Recently you may have seen many businesses popping up here and there, whether they're new ones you've never seen before or popular ones that are usually on every corner. Big chained businesses like Target, McDonald's, or even Dutch Bros. These are all owned by multiple people along with a corporate. It's not easy to start a  business but it is definitely possible, and as long as you have the finances and other resources to manage one then you can really start one at any age. Lots of your very own students have their businesses and even if they may be small they can easily turn into something big.
One Verrado student who owns their very own dog-washing business is Bryson Taylor who is a  junior here at Verrado. His business is called Bryson's Pet Services, he started his business in 8th grade, and he got the idea to start this business when his mom showed him a post of someone looking for a dog sitter over the weekend, he then realized he could make good money from this. 
Bryson's services include petsitting, housesitting, dog walking, dog bathing, and dog poop pickup, he does most of this work at the customer's homes but the dogs do get bathed at his Grandma's house. "I hope to be able to hire more people in the future," says Bryson, so they can go to the houses for him but for now, it's a one-man job that seems to be doing pretty well.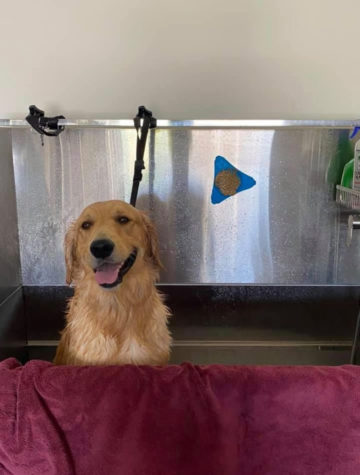 As you start to get older in high school your life becomes busier and you need the money more than ever. Working for someone else has its pros and cons, you abide by their rules coworkers can be a pain to work with sometimes. So when it comes to thinking of starting your own business it can seem like too much work. You may find it difficult to find the resources you need even to start, Still, if you just take it step by step it can easily become easier, Bryson took a simple dogsitting post and turned it into his very own business that he plans on continuing throughout the future. If you are interested in having Bryson as your sitter you can find him around school and make an appointment it is always nice to support your peer's local business!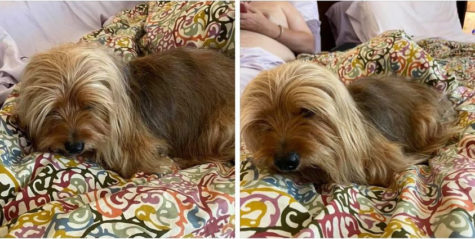 If you attend Verrado High School and own your own business, The Viper Times would love to feature you.