A Look Inside Medill Journalism School At Northwestern University
Brown leaves swirl in the wind, and the sun glitters on Lake Michigan. This is Northwestern in December. Two miles north of Chicago city lines is Evanston. Although only 7 minutes from Chicago as soon as you enter Evanston you are transported into a quaint suburban neighborhood where you will find Northwestern University.
Northwestern is a top-ten university, and it is home to Medill Journalism school which is the best journalism school in the country.
"
The school offers a variety of opportunities for budding journalists such as Medill on the Hill where undergraduates in their sophomore year spend a quarter in Washington, D.C. to cover the judicial process during that time.
During election years, students go to DC during the fall quarter, and in all other years, they go during the winter quarter to cover the State of the Union.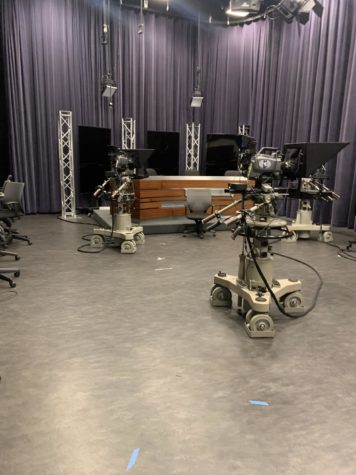 According to the Medill School of Journalism, "The MSJ Media Innovation and Content Strategy curriculum provide you with a solid foundation in the principles of modern journalism as well as in-depth subject area knowledge of how to develop and launch digital media businesses." One of the electives includes studying in San Francisco, where Medill students "without a software development background" receive "hands-on immersion in the toolsets, processes, and programming languages used in the development of web properties". 
Students can attain a minor in Media and Content Strategy and build their media software to combine technology and storytelling while exploring Silicon Valley. Both of these programs are part of their Journalism Residency program, a quarter-long residency that students are required to take in order to graduate from Medill. The program can be done locally in Chicago, all over the country, or abroad. 
The school also provides lots of flexibility within the Journalism field. They have a state-of-the-art broadcast studio the size of a mid-size professional news studio,  a podcast room, and over 100 student media outlets. Ari, a tour guide at the Medill School of Journalism said, "I was scared coming here that I would only be able to do print media, but I quickly learned that that was not the case." Ari is part of the Northwestern podcast program and runs the school's Tik Tok." 
During their Freshman year, students are only required to take one class in Journalism school. This allows students to explore lots of other studies. 95% of Medill students graduate with a double major, minor, or certificate in another field. Ari also mentioned that a student's home school doesn't matter, and "I didn't feel confined at all by Medill. I have had lots of classes with all kinds of majors, and my friends are from all kinds of majors."
The Medill community provides lots of support for its students. "Medill professors and advisors are very responsive and always here to help." She gave an example of an undergraduate Medill advisor who is always quick to respond to emails. The biggest class you will find at Medill is around 200 students, but most of the classes are a lot smaller. 
As one of the leading universities in the country, Northwestern makes sure potential students feel welcome. They are "diligent about creating an environment that is inclusive and truly diverse."  During tours, it is clear that Northwestern University and Medill want to develop journalists with "ambition and imagination".