Pick Up Lines For Valentine's Day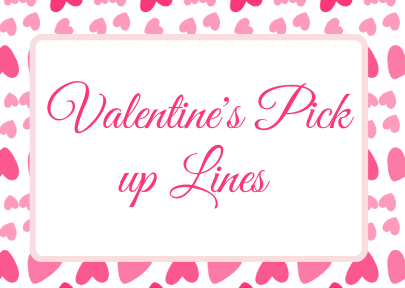 Valentine's is a day to spend with the ones you genuinely love whether it's a friend, family, or significant other. Day to love the ones you love and have a romantic or fun day with them. What about the ones that don't even know you exist? That hallway crush or that one person in your class you can't get over, but how do you approach them? What about a pickup line that will surely make them fall over heels for you. Pick-up lines will always get someone to fall for you. Here are a couple of ideas from students and staff: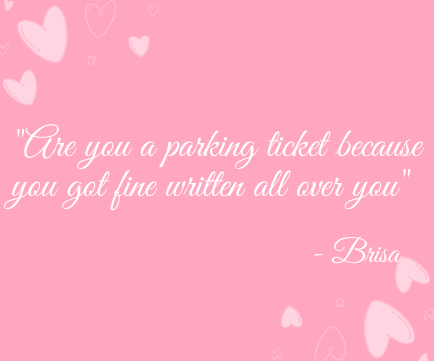 "Did you fall from heaven? Cause girl, you're an angel! " – Mr. Burner 
   "I will make dinner tonight and clean everything up" – Mr. Showman 
   "How much does a polar bear weigh, enough to break the ice" – Mr. Shafer 
   "Are you a parking ticket because you got fine written all over you." – Brisa Splaine 
   "Are you from Tennessee because your the only ten I see." – Joseph Seymour
   "Hey I think there's something wrong with my phone, your number's not in it." – Mr. Quillico 
   "I think heavens an angel, because your here." – Mrs. Orth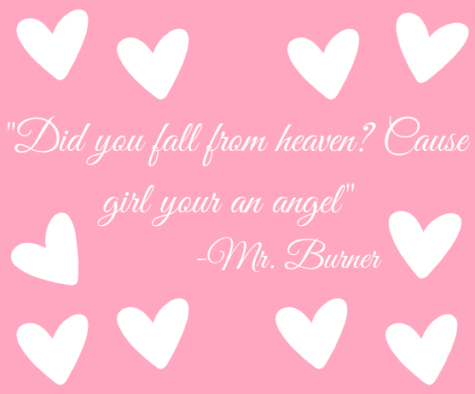 "Is your name wifi? Because I'm feeling a connection." – Autumn Badillo 
   "Well here I am what are your other 2 wishes?" – Craig Miller  
   "We're not socks but I think we'd make a great pair."- Student at Verrado 
   "I got the hamburger you got the helper let's make dinner." – Mr. Beard 
   "I hope you know CPR because you took my breath away" – Hamiliton Pozo 
   "I have to file a complaint to Spotify because you got fine written all over you" – Dulce Zavala
So next time you see the person you like or that hallway crush that doesn't know your name if you don't know how to approach them. Just take advice from your classmates and teachers and use one of these pickup lines and their sure to fall head over heels for you.