School Safety A Top Priority For Community Leaders
The inaugural Southwest Valley School Safety Summit, held on March 1st, 2023, was a big success. Representatives from multiple school districts attended the event to discuss school safety, including Agua Fria High School District, Buckeye Union High School District, Avondale Elementary School District, Liberty Elementary School District and Litchfield Elementary School District. Throughout the day, several breakout groups and guest speakers shared their stories and provided guidance on school safety.
All attendees shared a common goal: to ensure safer schools within Southwest Valley districts. The summit was emceed by Megan Duplain, Executive Director of Student Services at Litchfield Elementary School District. "Our goal for this event is to have law enforcement, schools, and city officials come together in the name of safety to create the safest schools possible," she said when asked about the importance of the Safety Summit.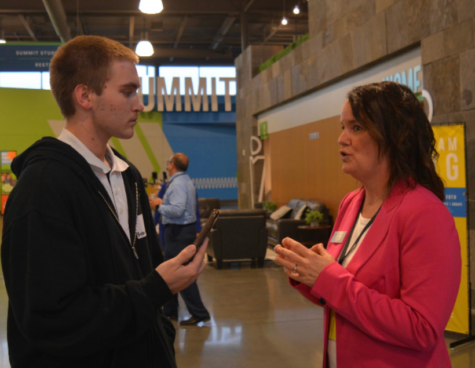 The idea for this summit originated when Superintendents Mark Yslas, Jodi Gunning, and Dr. Betsy Hargrove convened shortly after the tragedies at Uvalde Elementary School in Texas last year. Superintendent Yslas from Agua Fria High School District said, "We wanted to see how the K-12 system could work together to develop the best and most comprehensive plan to keep all of our students safe."
Along with school board members, many safety officials were also in attendance from the cities of Avondale, Buckeye, and Goodyear. Police Sergeant Sean Tyler from the City of Goodyear stated, "It was important to have us all in the same room, to have these tough conversations, and try to take us to the next level. It is important to make sure that we take into consideration all possible scenarios and work together to find solutions."
After being asked what the future looks like for school safety in the local districts, Trey Terry, Agua Fria District Board President said, "The future of our districts looks very good; we have already initiated a variety of safety measures that are non-disruptive to the day-to-day activities on our campuses."
He added that "Our safety procedures are in great hands with many school board members and safety officials eager to improve upon it. Over the rest of the current school year and moving forward, we can expect more safety protocols and procedures to be implemented. The summit was a great way to share information and continue to make school safety a priority in Arizona."