Separating The Art From The Artist: Kanye West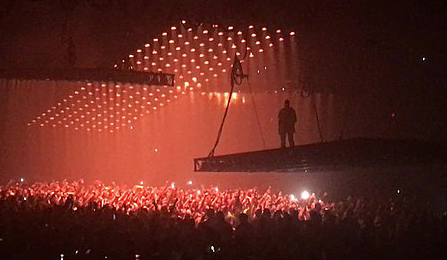 Kanye Omari West, also known as Ye, is a very well-known rapper, songwriter, producer, fashion designer, and entrepreneur. He was born on June 8, 1977, and raised in Chicago, Illinois.
He first gained fame as a producer, working with artists such as Jay-Z, Alicia Keys, and Ludacris before launching a solo career in 2004 with the album "The College Dropout." He has also released several commercially successful albums since then, including "My Beautiful Dark Twisted Fantasy" and "Graduation".
Kanye has been involved in several controversies throughout his career, including public outbursts, controversial statements and actions, and legal disputes. It is important to note his diagnosis of Bipolar Disorder could have something to do with it, though it doesn't make it any better.
Some of the more recent controversies involving Kanye include his 2020 Presidential Campaign, his comments on slavery being a choice during a 2018 interview, his ongoing divorce proceedings with Kim Kardashian, and most recently, his very antisemitic remarks.
Though Kanye has had many outbursts that have negatively affected him as a person, it can be seen as important to separate the art from the artist, which is precisely what these ratings will do. (Keep in mind, the shorter the album, the higher the possibility of a high rating. Interludes and skits NOT rated.)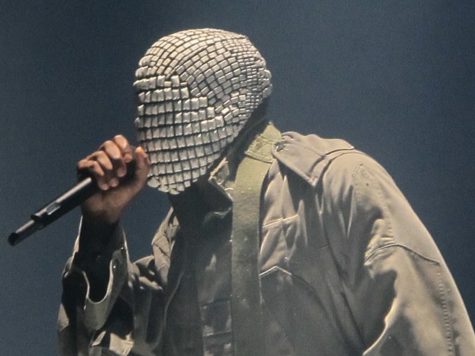 The College Dropout – 7.9/10
Kanye West wrote and produced his debut album "The College Dropout" as a reflection on his personal experiences as a college student and his struggles in the music industry.
In interviews, Kanye has cited a variety of reasons for leaving college. One factor was financial difficulties: he struggled to pay for tuition and other expenses, and he felt that he was accumulating too much debt.
Additionally, he has said that he found the college experience to be limiting and stifling, and he wanted to pursue his own creative vision outside of academic coursework.
After dropping out of college to pursue a career in music, Kanye faced numerous setbacks and rejections before finally achieving success as a producer for artists such as Jay-Z and Ludacris.
Throughout the album, Kanye explores many themes consisting of education, race, religion, and social expectations, showcasing his unique approach to hip-hop music.
The College Dropout was a major commercial success, launching Kanye's career as a solo artist and beginning to solidify his place as one of the most innovative and influential figures in music. It is seen by many as one of the better debut albums made by a hip-hop/rap artist and can rightfully hold that title.
Some of the best songs on the album are Through The Wire and Family Business, due to their deeper meanings and amazing melodies.
Late Registration – 8.5/10
Kanye wrote and produced his second album, "Late Registration", as a follow-up to his amazing debut album.
Throughout this album, Kanye continues to explore themes of race, religion, and societal issues, while also incorporating more personal and introspective elements.
The album features a wide range of artists, from rap legends like Jay-Z and Nas to musicians from other genres such as Adam Levine and Jamie Foxx.
"Late Registration" also shows Kanye's extremely unique production style, including orchestral arrangements and samples from a diverse range of music genres.
One sample in this album for reference is the last track, "Late". Kanye uses an incredible sample from the classic song "I'll Erase Away Your Pain" by The Whatnauts to create a one-of-a-kind sound by speeding up the pitch and tempo, where we get a firsthand look at his genius creativity.
Other key songs from this album include Touch The Sky, We Major, and Gold Digger, one of his first major hits.
Graduation – 8.6/10
"Graduation" is the third studio album by Kanye, and the album is known for its electronic and synth-pop sound, which was quite different from Kanye's previous work.
Kanye has publically stated that Graduation was inspired by his desire to make music that would "appeal to a wider audience" and "propel him to mainstream success". In an interview with MTV, Kanye states, "I just wanted to make music that was fun and inspiring for people, that they could dance to and feel good about."
The album's title and theme of graduation also reflect Kanye's personal growth and evolution as an artist, Graduation was a significant milestone in his career and played a crucial role in establishing him as one of the most influential and successful artists of this generation.
The album's lead single, "Stronger", featuring a sample from Daft Punk's "Harder, Better, Faster, Stronger", became a massive hit and helped to establish Kanye as a trendsetter in the world of music.
The album debuted at number one on the Billboard 200 chart, selling over 957,000 copies in its first week and earning Kanye his third consecutive number-one album.
Apart from its commercial success, Graduation also marked a significant turning point in Kanye's personal and public life.
In the years leading up to the album's release, Kanye faced criticism for his behavior and comments in the media.
However, the success of Graduation helped to solidify Kanye's status as a cultural icon and set the stage for his continued success as an artist.
Some of the major hits include Flashing Lights, Can't Tell Me Nothing, and Stronger, due to their popularity and impact on music.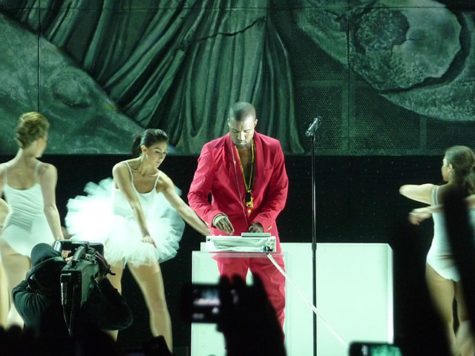 808's And Heartbreaks – 7.4/10
Kanye West wrote his album "808s & Heartbreak" after experiencing a series of personal setbacks, including the death of his mother, Donda West.
The album features a heavily electronic sound, with tons of use of the 808 drum machine, and a more emotional tone than his previous work.
In interviews, Kanye has spoken about how the album was a way for him to process his grief and emotions as well as experiment with a new sound and style, which can definitely be heard throughout the album.
He has also credited the album with paving the way for a new wave of hip-hop and R&B artists who were inspired by its innovative use of autotune and electronic production.
Key songs from the album include Heartless, Street Lights, and a very underrated track, Pinocchio Story.
My Beautiful Dark Twisted Fantasy – 9.2/10
Kanye wrote "My Beautiful Dark Twisted Fantasy" in 2010 in response to the intense public criticism he had faced in several controversies. These included his interruption of Taylor Swift's acceptance speech at the MTV Video Music Awards in 2009, as well as his own erratic behavior and controversial statements.
The album was also inspired by Kanye's personal struggles and relationships, including his breakup with his fiancee, as well as his feelings of isolation with fame and success.
The album explores themes of love, power, and self-doubt and features a wide range of iconic music stars, including Jay-Z, Nicki Minaj, Bon Iver, and many more great artists.
Kanye has described the album as a "backhanded apology" to his fans and critics, as well as a reflection of his own personal journey and growth as an artist.
The album is widely considered one of the greatest albums of the 2010s and even of all time by many fans, which is an easily arguable topic as it has so many amazing hit songs.
Some of the hits include All Of The Lights, Devil In A New Dress, and Runaway, as all of these songs had a major impact on Kanye as an artist.
Yeezus – 8.9/10
Kanye came out with "Yeezus" in 2013 to take a step away from his previous musical style and try bold experimentation in sound and explicit content. The album features a raw, industrial sound, with heavy use of electronic beats, distorted samples, and provocative lyrics.
In interviews, Kanye has described Yeezus as "an attempt to challenge traditional notions of hip-hop and push the genre into new, more experimental territory". He has also said that the album was inspired by his own experiences with racism and discrimination.
For Kanye, Yeezus was a very personal and artistic statement that reflected his own creative vision and his desire to push boundaries and challenge expectations.
The album was met with mixed reactions upon its release, with some critics hailing it as a masterpiece and others criticizing its confrontational content. However, it has since been regarded as a landmark album in Kanye's discography and a key moment in the evolution of hip-hop as a genre.
"Bound 2" is a song on the album featuring vocals from Charlie Wilson. The song is known for its absolutely incredible sample of "Bound" by Ponderosa Twins Plus One and features a soulful, gospel-influenced sound. Lyrically, Kanye raps about his love for his wife, Kim Kardashian, and their relationship.
Despite mixed reviews for Yeezus as a whole, Bound 2 received positive reviews from critics and became a fan favorite. The song has been covered and sampled by other artists, and its impact on hip-hop and pop music continues to be felt.
Other hits from this album include On Sight, New Slaves, and Hold My Liquor. All of these songs include amazing instrumentals that are unlike what has been put out before.
The Life Of Pablo – 8/10
"The Life of Pablo" is the seventh studio album by Kanye, released in 2016. The album features a wide range of musical styles, including hip-hop, gospel, and R&B. The album also includes features from artists such as Rihanna, Kid Cudi, Chance the Rapper, and more.
The album's release was marked by a controversial rollout, with Kanye making changes to the tracklist and even the album title in the days leading up to its release.
The album was initially released exclusively on the streaming service Tidal but was later made available on other platforms like Apple Music and Spotify.
Despite the controversy surrounding its release, The Life of Pablo received generally positive reviews from critics and was a commercial success, debuting at number one on the US Billboard 200 chart.
The album also spawned several hit singles, including Ultralight Beam, Famous, and No More Parties In LA, known as one of Kendrick Lamar's best features.
ye – 8.8/10
"ye" is the eighth studio album by Kanye, released in 2018. The album contains seven tracks and includes features with artists such as Kid Cudi, Ty Dolla Sign, Nicki Minaj, and more.
The album's release was similarly controversial to The Life of Pablo, with West making several changes and updates to the album even after its release.
The album was initially premiered during a listening party in Wyoming, where Kanye recorded the album with a group of collaborators.
"ye" explores themes of mental health, addiction, and family, with West addressing his own struggles with bipolar disorder and his struggling relationship with his wife, Kim Kardashian.
The album received mixed reviews from critics, with some praising West's vulnerability and honesty, while others criticized the album.
Despite the mixed reception, ye was a commercial success, making it to number one on the US Billboard 200 chart and spawning several hit singles, including Ghost Town, Violent Crimes, and Yikes.
Jesus Is King – 7.4/10
"Jesus is King" was released in 2019 and received lots of mixed reviews upon release. The album is significantly different from Kanye's earlier work, as it is a gospel album that is heavily influenced by his Christian faith.
Kanye has been very open about his spiritual journey, and he has spoken publicly about his newfound commitment to Christianity.
He had been holding "Sunday Services" in various locations since early 2019. These services are essentially pop-up concerts that feature gospel music and a sermon from a Christian pastor.
It's likely that Kanye wrote Jesus Is King as a way to express his newfound faith and share his message with others, as the album features lyrics that are heavily focused on Christianity, with songs that touch on themes like redemption, faith, and salvation.
Kanye has said that he hopes the album will inspire others to turn to Christianity and find the same sense of purpose and fulfillment that he has found.
The album became the first to ever top the Billboard 200, Top R&B/Hip-Hop Albums, Top Rap Albums, Top Christian Albums, and Top Gospel Albums at the same time.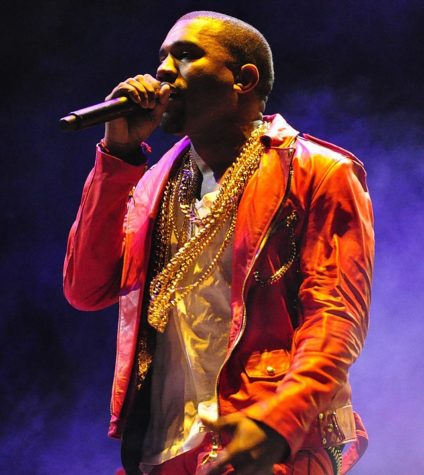 Donda / Donda 2 – 7.7/10
Kanye's album "Donda" is named after his late mother, Donda West, who passed away in 2007. It is a tribute to her life and legacy, and Kanye has stated that the album is an embodiment of her spirit.
Kanye has also mentioned that he wanted to create an album that would inspire and uplift people, and he felt that his mother's spirit and energy would help him achieve that goal.
The album features a diverse range of features including Andre 3000, Kid Cudi, Playboi Carti, and MANY other artists. The album also includes a variety of musical styles, from gospel to rap to R&B.
The deluxe version of Donda includes additional tracks and features, and it is likely that Kanye released it in order to provide fans with even more content to enjoy. Kanye has always been known for his prolific output, and he likely wanted to share as much of his creative vision as possible with his supporters.
Kanye had held several listening parties for his album. The first listening party was held on July 22, 2021, at the Mercedes-Benz Stadium in Atlanta, Georgia.
The event was attended by thousands of fans and was live-streamed on Apple Music. However, the album was not released after the event and the fans were left wondering when the album would finally be released.
Kanye then held a second listening party on August 5, 2021, at the Mercedes-Benz Stadium, which was also attended by thousands of fans.
The event was similar to the first party, but there were some changes to the music and the visuals.
At the end of the event, Kanye ascended into the sky on a platform, but after the event, we still did not get the album, which left many fans wondering if the album would ever be released.
Finally, on August 29, 2021, Kanye held his third and final listening party for Donda at Soldier Field in Chicago, Illinois.
The event was attended by tens of thousands of fans and was live-streamed on Apple Music once again. During this event, Kanye made some changes to the album and added some new songs to it.
The album was finally released on August 29, 2021, after the listening party ended.
One major hit on the album is "Life Of The Party" featuring Andre 3000. Life of the Party is a song that was originally recorded by Kanye West and Andre 3000, but it was not included on Kanye's album until the deluxe version came out.
The song was leaked online in September 2021 by Drake, and it quickly gained attention from fans and music critics online who were begging for him to drop it.
In the song, Kanye reflects on his career and the toll it has taken on him, and Andre 3000 also delivers a powerful verse about the loss of his parents and the challenges of navigating life in the public eye. Other hits from the album include Pure Souls, Hurricane, and Moon because of their amazing features and memorable instrumentals.