Going to NAU? Check Out the Local Fare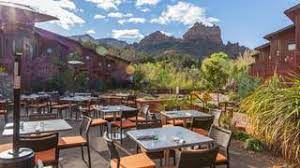 Flagstaff, Arizona has been home to one of the top colleges since 1899. Northern Arizona University, is known for its views and comfortable curriculums for your fitted profession. NAU is a college of many different professions but known for cold weather and snow days. Flagstaff has to have some food around to make college feel more intriguing to others who might want to stay up there. So we're going to see what the best options are, whether you are just looking for food or a nice atmosphere to hang out with friends. 
The first place that you would want to go to is Crystal Creek Sandwiches. It is a restaurant known for the best sandwiches, it has been in Flagstaff for many years and you can understand why. This small shop is a place where you can also enjoy the pool and watch your favorite football game playing. Crystal Creek has all the types of sandwiches you can think of, there are meatball subs and they have the BLT. It is a very great place to go if you have the money and a(n) couple hours to yourself. 
The next best thing, in terms of food, is a restaurant called Bun Huggers. Like Crystal Creek, it has been one of few restaurants that stayed in Flagstaff for years. Bun Huggers is a burger place where you pick your toppings, like onions, lettuce, tomato, etc. This place has a great atmosphere and is conveniently near other stores and restaurants. It is a comforting place to have a good burger, maybe go out to get a couple of treats and such, and have some good talks. 
Next best thing while driving through the town near it all is Grand Canyon Brewery, this is a more current restaurant and is particularly close to Fort Tuthill. GC Brewery is a very nice area if you are interested in burgers and are of age to drink. When first walking into the restaurant, you are met with woodsy furniture at the bar and decor all around. Based on first impressions, I can tell that this is the place to be for game day and has good vibes from the lighting. GC Brewery has a shop where you can buy their apparel, from beanies to shirts, to cup holders to a lager (a glass bottle with a design of the logo). This is an especially good place for those who wish to attend a good bar and enjoy good food. 
Those are just to name a few, there are a lot of different restaurants and deliveries that are near NAU. What you are feeling and the number of people you might have coming in will be what strongly influences your decision. So, what is the option that seems the best fit for you? Make sure to try these places yourself, they have been given many positive reviews and are constantly being talked about. Let us know what kind of restaurant sounds good to you!