Reviewing Top 2022 NBA Storylines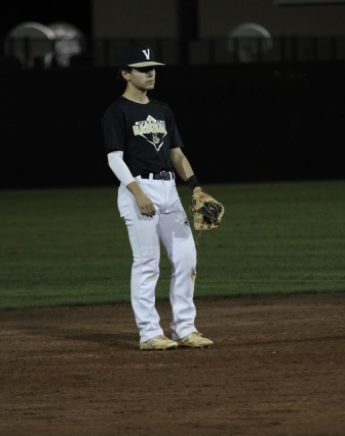 More stories from Jake Gonzales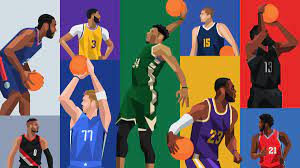 The First Normal NBA season since Covid has been filled with all sorts of eye-opening events. Whether the MVP race being between two centers interests you. Or if the Laker's downfall kept you intrigued until the very end. There are just a few regular-season games left, so let's review. 
The biggest disappointment would definitely have to be the Los Angeles Lakers. Coming into the season the Lake Show had championship aspirations. Newly acquired star Russell Westbrook was expected to take some of the weight off of a 37-year-old Lebron James' shoulders. Adding solid veteran spot-up shooters like Carmelo Anthony and Wayne Ellington, as well as bringing back Dwight Howard seemed like great moves at the time. Combined with signing talented young guards in Malik Monk and Kendrick Nunn for cheap seemed like a bargain. All these moves in theory should've made a Lebron and Anthony Davis championship run inevitable. Many were already getting ready to hang up the Championship banner. But then the games started, and the team was an inconsistent and injury-riddled mess. Going only 31-49 and completely missing the playoffs. If I could pick one stat to try and tell the season story, it would be that they had more starting lineups than games won. With 37 different starting fives. Injuries absolutely derailed this team's chances and it will be interesting to see what they do with the core of this team, who are all getting up there in age. 
Moving on, The Nets have also been somewhat of a disappointment. Although they've clinched a spot in the play-in tournament, their season has been rather chaotic. The main reason for the inconsistency has been the lack of games started by their two superstars, Kevin Durant and Kyrie Irving. Now going into the season, they had KD, Kyrie, and James Harden. But Harden became very unhappy in Brooklyn and was traded to the 76ers ahead of the trade deadline. Durant was injured and missed a decent chunk of games and Kyrie couldn't play due to the NYC vaccine mandate. They had a stretch when missing the playoffs seemed like something that could realistically happen, but their stars got back in the lineup just in time. KD and Kyrie averaged 29 and 27 points respectively. Seth Curry, a piece Brooklyn added in the Harden trade, averaged 15 points per game. Joe Harris and LaMarcus Aldrige added double-digit points mainly off the bench as well. It will be interesting to see if they can make it out of the play-in tournament and make a run in the playoffs. 
Now to quickly highlight a few teams that took huge steps forward in 2022. The Celtics started the season very inconsistent, sitting around .500 at the start of the new year. But, it was at this point that the team seemed to completely buy into first-year head coach Ime Udoka's scheme and they took off. They finished the season at 51-31 and have the top defense in the league. Jason Tatum has been the consistent scorer the team has needed alongside Jaylen Brown and trade deadline acquisition Derrick White. The Memphis Grizzlies have won 56 games and locked down the two seed. The Grizzlies have built an impressive team Led by Ja Morant and Jaren Jackson Jr. However, they don't need those two in the lineup to consistently win games, as they are 16-2 without him. Desmond Bane has blossomed into an elite three-point shooter. They are very well-coached under Taylor Jenkins, as they have a top-five ranked offense and the number 6 defense. They win by playing together on both sides of the ball. Finally, the Chicago Bulls are back in the playoffs. As a Bulls fan, this has been a very up and down year. They started great and even held the number one seed for a few months. But are going into the playoffs sort of reeling. Injuries and losing their defense identity have been the main catalyst for this cold streak. But there is still lots to celebrate. Demar Derozan has proven to be a fantastic signing, same with Alex Caruso and Lonzo Ball. This is their first playoff appearance since 2017 and the second year executive VP of basketball operations Arturas Karnisovas seems to have the team moving in the right direction. 
Lastly, the MVP race. At this point, the battle seems to be between Nikola Jokic, Joel Embiid, and Giannis Antetokounmpo. This race will probably come down to Jokic and Embiid, due to Giannis having won the last two. Jokic this year has become the first player ever to get 2k points with 1,000 rebounds and 500 assists. He also has the Nuggets at the 6th seed and just capped off a 48 win campaign, without his number two option in Jamal Murray. Joel Embiid has had a fantastic season as well. He is averaging over 30 points a game. He also had to readjust who his main teammates were midway through the year with the Harden trade. He has a hall of fame point guard who needs his touches, but he still gets his numbers. There also isn't very good depth at the center position for the Sixers, which makes Embiid have to take on a heavier workload. Both Centers will both have very strong cases for the MVP award as they have great stats and both win a lot, it will be interesting to see who can win the award. 
Leave a Comment