Leaving The Pit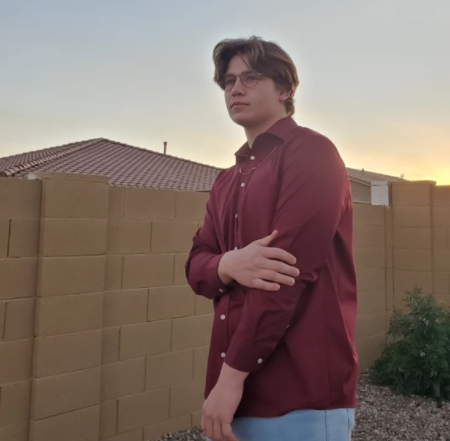 More stories from Liam Stillson
These past four years have been unlike anything my eighth-grade self could have ever imagined from freshman to senior year and honestly, I think that my high school experience was better than I thought it was going to be.
Freshman year was my most eventful. My freshman year started in the summer with football workouts, five days a week 7 to 8:30 every morning, and although waking up that early and going straight to working out wasn't the best way to wake up it was better in the long run seen as through football I had made friends in all grades. As football continued, the first day of freshman year came and I feel as if I wasn't in football my first day could've been a lot worse, but eventually I got the hang of high school and before I knew it my first football season was over, I had attended my first high school dance, which was a lot better than I expected, and I was halfway through freshman year. After football, I discovered that I had several injuries that required almost eight months of physical therapy, which made my second semester of the year painful. I would say the best thing to come out of freshman year is the love of my life, even if she did leave me on read a couple of times, and just like that freshman year was over. 
My sophomore year went a lot smoother than my freshman year. I was used to the football workouts, I was used to how the bell schedule worked and where all the classes were, I was used to how the dances worked, except for the first time I had a date to a dance. Everything was going normal for the year, and then came covid. It came as a shock not only in a pandemic but also the sudden switch to online learning and losing almost half of the year and it was something nobody was ready for. 
Junior year was the same, I didn't know when I was returning to school and I felt like I was losing out on my junior year, even football wasn't the same workouts and practices were spaced out, and just didn't feel like they used to. The days went by and nothing seemed to catch my interest, that was until in the second semester when one of my electives was Journalism and it was the best class of my junior year. However the time came when I needed to make a choice, and eventually, I left football, and to this day I'm still not sure if it was from the lockdowns, the head coach, or if I was just burnt out but I just couldn't do it anymore it hurt me but I just had to leave it in the past. Another painful thing was missing my junior prom, it was something I was looking forward to since the day I met my girlfriend, and missing it sucked for the both of us, luckily we were able to have a small at-home prom with a couple of friends. Junior year came to an end and I knew that I wanted my last year to be in person.
And here senior year is and it has easily been the best year of my high school career, I got classes that I enjoy, and met new people, which I felt wasn't even possible for the past year. It feels weird to say so little about a great year but that's all it's been so far, a great year and I really couldn't have asked for a better year. 
Looking back, high school has been a great experience and honestly one I wouldn't change. I've grown as a person, discovered new hobbies, and picked up old ones. And now I'm getting ready for the fire academy. In all honesty, I don't want to graduate, but I know I have to leave the Pit. 
Leave a Comment