Run Vipers, Run!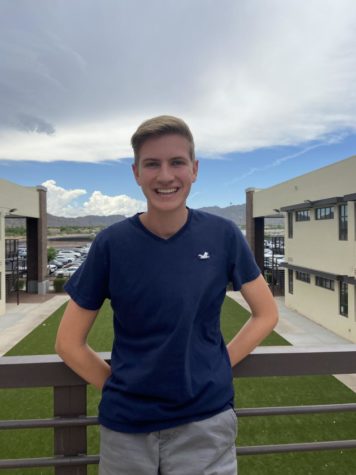 More stories from Kevin Reinhardt
Today is the last day that any student can try out for the Verrado Cross Country team. According to  runners will compete in a five-kilometer race in this sport, and it's you against the clock. She also says that in this sport there are no time-outs or substitutions, the gun will go off and you run until you're finished with the race. 
Student Maryn Wolff is participating in her second year of this sport and says that she loves it. "Not only do I like running, I really like the people in cross country, but you also get better people in cross country than you would in other sports, and it will keep you healthy and in shape." In addition to that, Peyton Whelan reports that she loves the challenge of this sport, and although she couldn't run very far in the beginning, she challenged herself every day. 
Furthermore, cross country is a sport that requires very little equipment. Coach Martinez says that all someone needs is to show up to practice, and have a decent pair of running shoes, athletic wear, water, and a good attitude. Coach Martinez reported, "It is a very mentally taxing sport, but it is also very rewarding. It doesn't matter how fast or slow you are at the end of the day." This sport is a great opportunity for anyone looking for a fast-paced activity or people trying to stay in shape or just to run for fun!
View Comments (4)