Zaveion Bineyard: Ready To Play At The Next Level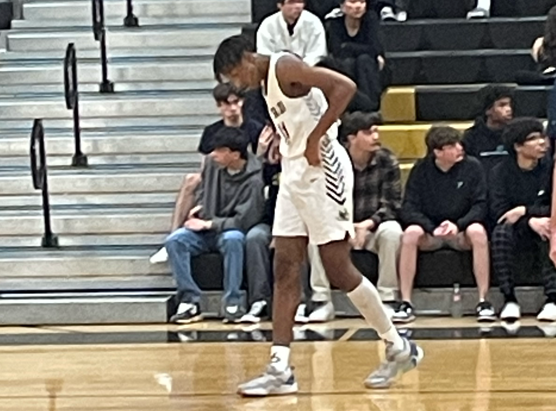 Playing basketball at the next level is a dream for almost anyone who plays. Unfortunately, only about one or two percent of high school athletes are awarded any type of sports scholarship in college. Fortunately for Verrado Basketball player Zaveion Bineyard, he's got what it takes and is ready to get his name out there as he is currently ranked number 34 in Arizona and is ranked number 6 in his position.
Zaveion Bineyard is going into his fourth year playing basketball for Verrado. He is a six-foot-six 185 pounds small/power forward with a massive wingspan giving him the defensive advantage. Last season, Zaveion averaged 16 points, 5 rebounds, 2 assists, 2 blocks, and 2 steals per game. Zaveion currently has one official college offer, a full ride from Glendale Community College.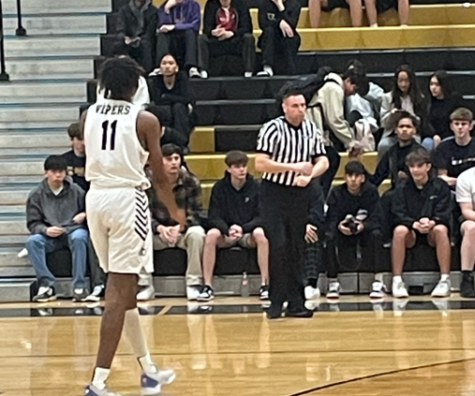 Recently The Viper Times got the opportunity to have an interview with Zaveion to ask him some questions regarding his basketball career, the first question was "what was it that truly made him fall in love with the game', to which he responded, "I love basketball because it can help you build long friendships, and because I have been playing for so long, I just really love the game."

Zaveion has very high hopes for his future in basketball, when asked what his goals were for this season, he stated "My personal goal is to make the playoffs or even win state. I also hope to average around 20 points a game. As for goals with the team, I want to build long-term relationships with all of my teammates and I would love to win state with my boys". When asked if he is excited and ready for the opportunity to play basketball in college, Zaveion said, "Yes, I am excited for the opportunities I have with college basketball, but I am also very nervous. I'm always ready for anything I do and while I think it will be a challenge, I also think it will be fun and a good next step".

Interviewing two of Zaveion's teammates, Cristian Rubio and Rocco Cava, they were quick to compliment their teammate. "Having Zaveion on the team is good because his height really helps us out, he is there for the rebounds and puts back our shots that we miss. He also always brings enjoyment to his teammates on and off the court with his sense of humor." Another one of the questions was if they believe he deserves the opportunity to play at the next level, and in response, they said "Yes, I think he deserves to play at the next level because he has a love for the game and he is really good at what he does. His build and skill level deserve to be shown and he can be utilized anywhere. He is a leader on the court and he always has your back. He is a great player bringing energy with the way he scores and his length on the defensive end. Zaveion does not talk badly about his teammates or the coaches no matter the circumstances. Having a player his size and skill level is always a great addition to play with."

"

The biggest thing is he anticipates well and he is a huge help on defense messing up the team's flow on offense.

— Coach Marks

The Viper Times interviewed Verrado's head varsity basketball coach, Ramon Marks, to see what he had to say about Zaveion. The first question asked was what it is that makes Zaveion a one-of-a-kind player, Coach Marks said "What makes Zaveion stand out is his height firstly,  but also his length and ability to read the offense. He's improved greatly on his offensive side over the years I've been with him, developing a shot from the 3 and a better IQ". When asked if he thinks that Zaveion is ready for the next level, he states, "I think he could definitely play at the next level. He has the capabilities to play at the next level and it's to be determined what will happen. His height, length, and defense make him stand out and become a real game-changer, something any coach would want to look out for. And as he's gotten better on offense, it's given him the ability to become an extremely versatile player picking up the intensity on both ends of the court. He's a very positive kid, more on the shy end at first, but his teammates love to play with him and always have a good time with him. He's good around school as well, just an all-around good student-athlete." As Verrado Boys Basketball goes into the rest of their season, we will hopefully get to see more and more improvement from the team and Zaveion.
View Comments (9)