Fashion Club!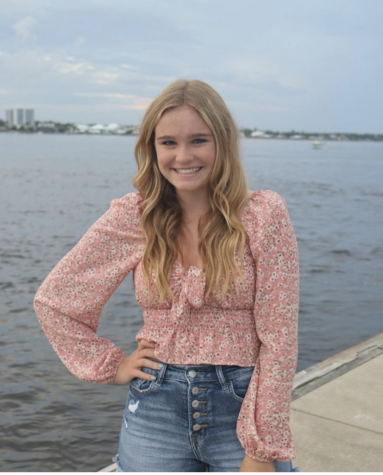 More stories from Gabby Comer
After last year, we all needed a creative outlet to keep ourselves sane. If you discover a passion for fashion over quarantine or you have always had it, and you want to explore it more, a fashion club is a marvelous way to do that. The fashion club spends the year preparing for its spring fashion show and talking about all things fashion. After a social distance fashion show last year, everyone is ready to get the fashion club back into full swing. 
In the fashion club, they talk about all things fashion and plan for the spring fashion show. Recently, they have been drawing outfits and making collages.  The fashion club meets Thursdays and Fridays during viper connect. The best way to get information about the club is through Instagram @verrradofashionclub. This is where they will post information about past meetings and upcoming events. I talked to Ashlyn Galbasini, the club's president, and she said, fashion club is "a great excuse to shop, dress up other people, and show off your style."
The Verrado fashion club can be a fun, creative outlet for anyone who has even a little interest in it. It is not too late to join if you want to be in the fashion show. Positions available are photographer, model, designer, crew, and hairstylist. There is something for everyone in the fashion club. They are hoping this year that they can have a normal fashion show. However, Ashlyn said, "if need be we can socially distance everyone on stage and spread out rehearsal."
Fashion Club is a great way to dress up, leave all of your problems behind for an hour, and have fun! 
Leave a Comment