Book Fair is Coming Soon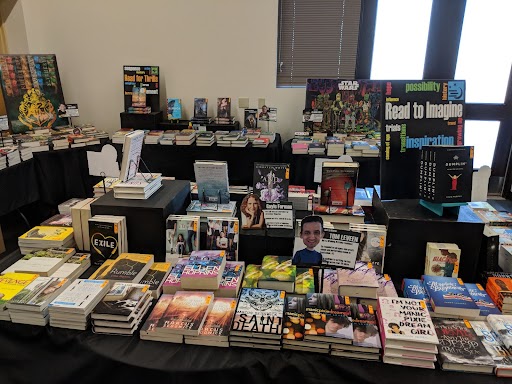 The annual Phoenix Book Company book fair is coming back to Verrado!  The book fair will take place from 7:45 – 3:45 Monday, 4/25 – Friday, 4/29 with a special extended evening on Thursday, 4/28 from 5:30 – 7:30 during One World, One Verrado.  The event will be in the Innovation Lounge.  Books, magnets, pins, posters, and so much more will be available for purchase.  Cash and credit/debit cards are the only accepted forms of payment.  Students will visit with their English classes but are welcome to come during non-class time.  See Ms. Warren in the library with any questions.
FUN FACT: since its inception at VHS in the 2017/2018 school year, Verrado has set and broken the high school sales record for the company!  We keep breaking our own record!  Canyon View already hosted their fair this year, and they did break our previous record, so we have one chance to keep our crown.